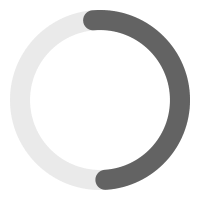 Best Selection for Long Island Party Rentals
Jump and Slide Entertainment is your local premier company for Long Island party rentals. Over the years, we have been one of the best choices for thousands of happy customers that trust us to make their party a true success. We are home to all sorts of party rentals like the popular categories of items with options for inflatables, mechanicals, games, rides, and more. It doesn't matter what you are in need of for your event because, at Jump and Slide, we have everything you need all in one place available to you with the click of a button.



Read more...

Our team delivers Long Island party rentals to both Suffolk County and Nassau County all across the island in New York. We make sure that the items you book are delivered to your location at the time of your choosing to fit your event needs. Furthermore, we often work with people planning a party to choose and book the correct themed elements, which takes their party's décor and entertainment to the next level. It is our attention to detail and the fact that we are party experts that have made us the go-to party equipment rental service of choice on Long Island, New York, and even beyond. It doesn't matter which type of event you're hosting because the experts at JSE have exactly what you need without breaking the bank. Trust us like the rest for your event!

Have a question about our Long Island party rentals, or would you like to get a quote for a large event? Feel free to call us today. Our friendly staff is standing by ready to help!

Types of Party Rentals Long Island Offers

At Jump and Slide Entertainment, our party rentals Long Island include a laundry list of stuff in the inflatable category, ranging from your traditional bounce houses, combo bouncers, toddler playgrounds, dry slides, water slides, obstacle courses, interactive games, and a whole lot more. We have all kinds of other options that aren't inflatables like mechanical rides, dunk tanks, giant yard games, carnival games, photo booths, holiday items, and more. But that isn't all because we have so much more available for event rentals like tents, tables, chairs, concessions, party extras, and much more. Browse our massive selection for a party rental on Long Island today!

Our party rental items are thoroughly sanitized, inspected, delivered, and installed by our professional delivery staff with years of industry experience. The same goes for when it's time to come back to pick up your Long Island party rentals your property. So, you can be assured of a stress-free experience. Everything from the initial phone call or online interaction up until after the event, rest easy knowing you're in good hands with Jump and Slide Entertainment.

However, what makes our party rentals Long Island stand out from the competition is that we are willing to work with you. Even though we have an inventory of hundreds of party items, at least we think we have just about everything you'll need, but there are times when you might need something we don't have. In that rare instance, we are willing to find and procure what you need, essentially making us your one-stop solution for all types of party rentals. We like to think of ourselves as the experts for kids party rentals Long Island can rely on!

Why Choose Us for a Party Rental Long Island Trusts

We know that finding a company for your next party rental Long Island can be challenging. Sure, there are probably a few dozen other options in the area that you can choose. However, there are a couple of reasons why people choose Jump and Slide over the competition, and here is why:

Reasonably Priced Party Rentals – We offer the most competitively priced options for a party rental in Long Island NY. In fact, you will save money by hiring everything from tables and chairs to bounce houses from us without compromising the quality of our items and service. One thing we can guarantee is we don't offer cheap party rentals Long Island NY knows they, can count, on!

Excellent Quality Items – We make sure to inspect every item in our inventory for safety issues. However, we also make sure that all items rented out are in impeccable condition. That's to ensure that a few blemishes don't ruin the otherwise excellent experience that your party has to offer guests. Each and every party rental Long Island is purchased from high-quality manufacturers in the industry.

Installed by Professionals – To ensure that everything is set up safely and to your satisfaction, our professional delivery crew with years of experience is responsible for setting up everything. Once completed a brief safety orientation will be given to ensure items are operated safely and correctly according to the manufacturer guidelines and recommendations. Once the party is over, our crews work quickly to remove everything so that your life can get back to normal ASAP.

Excellent Customer Service – At Jump and Slide, we strongly believe in ensuring that our clients have a great experience. A big part of that experience is our customer service. Whether you are a first-timer looking to inquire about what we have or have rented from us before, you can always expect exceptional customer service. In fact, we'd go so far as to say that's what separates us from other companies for party rentals Long Island New York.

A Stress-Free Experience – We ensure that our clients have a stress-free experience. After all, parties ought to be fun, and being stressed out over a couple of party rentals isn't exactly fun. That's why we handle everything for you so that you can enjoy this long-deserved party.

Delivering Party Rentals Long Island NY and Beyond

We deliver fun all over the place with our amazing party rentals Long Island NY kids love for their events. Our company services Long Island, New York, and surrounding areas for all their backyard party rentals Long Island. We offer free delivery to most areas within the Suffolk and Nassau counties in and around Long Island, New York. This means regardless of how many items you rent, it does not reflect on the bill. That said if you're interested in knowing how much everything will cost, call to speak with one of our professionals who should be able to offer you a quote.

Over the years, we have delivered our party rentals on Long Island to events all over the area for backyard birthday parties, school carnivals, church festivals, corporate events, family reunions, community functions, holiday parties, and much more! The fun never ends with Jump and Slide Entertainment because we have such a large assortment. It doesn't matter if it's a backyard event for a kid's birthday party or a large school event in the Long Island School Districts, we have everything you need under one roof.

Our customers enjoy having their events are our beautiful local parks in the area like Hempstead Lake State Park and Valley Steam State Park. Just keep in mind, there may be restrictions when hosting your event at a local park for kids party rentals Long Island NY. If you need any assistance with what to do, just give us a call. Either way, our team has you covered for any location you want to host your event. Please note there may be additional fees or charges depending on your location.

How to Book My Party Rental Long Island NY?

We have made finding, booking, and paying for your party rental Long Island NY customers love and need for their event exceptionally easy. All of this can be done directly via our website in a matter of minutes. You can choose the party rentals you want to book by clicking the 'Add to Cart for a Quote For a Quote' blue button. Once you have added the items to the cart, you'll be prompted to fill out some important information needed for your event. After that, it will promptly display an instant quote from us based on what you requested.

Once you approve of the quote, you just pay our minimum deposit for it using one of many payment methods, including credit and debit cards. Our system will automatically finalize your order just like any other shopping experience on the web. You'll receive a series of emails with confirmations as well as pre-party reminders leading up to the event. Our friendly staff will schedule delivery of the items on the day and date of your party. It's quick, simple, and hassle-free. However, if you still have a question or need help in deciding what to pick for your next party rental Long Island NY kids enjoy, our team is just one call away.

Frequently Asked Questions for Your Long Island Party Rental

How soon should I book my Long Island party rental?

Ideally, you should book at least a week before the scheduled party, if not more. That said, you can also get in touch with us to find out if what you need will be available at that time.

Do I need to pay a deposit to reserve my items?

Yes, you will be required to make a security deposit and then pay for the items prior to delivery. However, it is always a good idea to might as well pay for everything so that you have one less thing on your to-do list to worry about.

What do I need to do before my Long Island Party Rental arrives?

It's best to prepare the setup area well in advance of our delivery crew's arrival to avoid any delay in your event. Please make sure the area is free from debris, obstructions, pet feces, and loose grass clippings. Keep in mind, a cleaning fee may be assessed if the area is not prepared properly.

Happy Customer Testimonials for Our Party Rentals in Long Island New York

Over the years, we have gathered some amazing and happy customers when it comes to hosting their events using our party rentals in Long Island New York. Here are some of the 5-star reviews we have on social media and Google. If you don't believe us, take a gander for yourself and see why we are the top-rated company for party rentals on Long Island.

"I would have to say that Jump and Slide is the best party rental near me. They offer excellent rates coupled with impressive service. That's why I use them for every party."

"Jump and Slide has the best customer service, and many party items they have can't be found anywhere else near me."

"The best party rental near me, the guys at Jump and Slide, are true professionals and care about their clients. That's why they have been my go-to service for a few years now."
Wednesday
8:00 AM - 8:00 PM
Thursday
8:00 AM - 8:00 PM
Saturday
8:00 AM - 7:30 PM