NO SILLY STRING
Use of Silly String on or around inflatables will result in staining and damage to units. If unit has silly string damage, you will be responsible for a $500 graffiti removal charge, or the cost of replacing the unit (which could be in the thousands of dollars). It's simple – do not have any silly string at your event!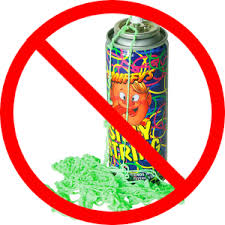 Deposit and Refund Policy
ONCE WE PLACE ITEMS ON HOLD FOR YOU WE TAKE THEM OUT OF OUR INVENTORY. IF YOU TAKE ANY ITEMS OFF OF YOUR EVENT AFTER WE RESERVE THEM WE WILL CHARGE A 25% FEE OF ITEM WITHIN 2 WEEKS OF EVENT. WITHIN 1 WEEK YOU ARE RESPONSIBLE FOR 50% OF THE ITEM.

A deposit is required to reserve your rental. All deposits for TENTS are non-refundable.

All deposits for INFLATABLES are non-refundable unless weather is a factor (cancellations within 24 hours for weather).

In the event of inclement weather, you may reschedule the inflatable rental or receive a full refund. You must call the office no later than 6pm the day before your event if bad weather to cancel. All remaining balances are due at the time the equipment is delivered. No refunds will be issued once the rentals have been setup.

Jump and Slide reserves the right to determine if unsafe conditions and/or weather constitute cancellation of a rental. Unsafe conditions and/or weather may include rain, snow, high winds or muddy conditions. If we determine a cancellation is necessary, we will refund your deposit.
Delivery and Setup
All rental equipment will be delivered and setup for you prior to the start time of your engagement. If you rent an inflatable, it must be setup on a relatively flat surface within 100 feet of an electrical outlet. In the event electricity is not available, we also rent portable generators. Please make sure that the path used leading to the setup area is clear of all obstacles. A minimum clearance of 3 feet is required to pass through fenced areas. Inflatables can be setup on grass, cement or asphalt. We will never set up on gravel, rocks, sand or sand from an old pool removal.

The area must be ready before we arrive (lawn mowed, leaves raked, etc). If we have to wait, an additional free will be charged $100 for every 1/2 hour. Any pets in the yard cannot be around inflatables for safety reasons, and all dog feces muse be cleaned up prior to delivery.

The client is responsible for items that will not fit due to size restrictions. There will be an additional charge of $75 for STEPS and/or obstructions on some items, per occurrence, per equipment item if client does not disclose this information to us prior to affair date.

Client will be responsible for a relocation fee of $75.00 per item if equipment needs to be moved after client specifies there desired setup location and the item is already setup. Any time that is used to relocate and setup these items may cause the schedule start time to be delayed.
Lease and Waiver Agreement
Everyone leasing any equipment from Jump and Slide will be required to sign a lease and waiver agreement. As part of the lease agreement, you will be given a list of safety rules and guidelines for the use of the equipment. A representative of Jump and Slide will review these rules with you prior to use. You will also be required to inspect all rental equipment prior to use and sign an inspection sheet. All of our rentals are thoroughly cleaned after each use. To avoid an additional cleaning charge, please insure all equipment remains relatively clean.
TENTS-TABLES-CHAIRS
1 .CUSTOMER AGREES TO MARK ALL SPRINKLER HEADS AS WELL AS UNDERGROUND HOSES,PIPES,WIRES OR ANY LINES OF ANY KIND BEFORE INSTALLATION OF TENTS OR INFLATABLES. IF CUSTOMER DOES NOT MARK APPROPRIATE AREAS. IT IS ASSUMED THAT CUSTOMER HAS NO SYSTEMS (ELECTRICAL,WATER,GAS OR ANY OTHER TYPE) AND JUMP AND SLIDE INC. AND EMPLOYEES WILL BE RELEASED AND NOT RESPONSIBLE FOR ANY DAMAGE TO UNDERGROUND SYSTEMS.

2 .CUSTOMER MAY RENT HEAVY SAND BAGS FROM US THIS WAY NO STAKES ARE BEING HAMMERED INTO THE GROUND. (MUST LET JUMP AND SLIDE KNOW ONE WEEK BEFORE SET UP)

3. CUSTOMER IS RESPONSIBLE FOR MEASURING AREA WHERE TENT(S) IS TO BE PLACED AND THAT THERE ARE NO OBSTRUCTIONS IN THE VICINITY OF THE TENT(S).

4. TABLES MUST BE COVERED AT ALL TIMES.DO NOT PUT ANY STAPLES,OR THUMBTACKS IN TABLES. (YOU CAN PURCHASE TABLE COVER CLIPS FROM YOUR LOCAL PARTY STORE).

5. TABLES AND CHAIRS MUST BE CLEANED BEFORE PICKUP/REMOVAL. IF NOT THERE WILL BE A $45.00 SERVICE CHARGE FEE AUTOMATICALLY IMPOSED BY JUMP AND SLIDE AND SHALL BE IMMEDIATELY DUE AND PAYABLE BY CUSTOMER.

6. DO NOT USE ANY TAPE OR GLUE ON THE TENT AND ON THE TENT POLES. THERE ARE NO DECORATION OR STREAMERS MADE OF TISSUE THAT CONTAINS INKS/DYES ALLOWED ON THE TENT OR FRAME. IF IT RAINS OR GETS WET THE INK,THE INK/DYE WILL RUN CAUSING PERMANENT DAMAGE.

7. DO NOT START A FIRE UNDER THE TENT TO KEEP WARM. DO NOT BBQ UNDER THE TENT.

8. CUSTOMER MUST SHUT OFF SPRINKLER SYSTEMS PRIOR TO INSTALLATION AND KEPT OFF UNTIL TENT IS REMOVED FROM PROPERTY.

9. TABLES AND CHAIRS ARE NOT TO BE STEPPED ON OR USED AS A LADDER UNDER ANY CIRCUMSTANCE.

10. CUSTOMER AGREES TO RELEASE JUMP AND SLIDE INC OF ANY DAMAGE TO PROPERTY WHEN INSTALLING AND REMOVING TENT(S).

11. IT IS THE RESPONSIBILITY OF THE CUSTOMER TO PROTECT AND SECURE ALL RENTAL ITEMS FROM DAMAGE AND/OR THEFT.CUSTOMER AGREES TO REPLACE ANY AND ALL ITEMS AT CURRENT COST INCLUDING APPLICABLE COSTS INCURRED BY JUMP AND SLIDE INC.
CANCELLATION POLICY
IF FOR ANY REASON CUSTOMER CANCELS, THE DEPOSIT WILL BE FORFEITED AND CUSTOMER WILL BE RESPONSIBLE FOR 50% OF THE TOTAL RENTAL PRICE.

CUSTOMERS DEPOSIT/SIGNATURE IS ACKNOWLEDGEMENT THAT HE /SHE HAS READ AND AGREES TO ALL TERMS AND CONDITIONS ON THIS CONTRACT.