Photo Booth Rental Long Island
Photo Booths have grown to become very popular party extras, bringing out the kids in most adults and generally adding to the fun and almost palpable excitement in such events. Photo Booths can spice up any event; from birthday parties, graduation parties, prom parties, and weddings. Photo Booths are also great for corporate events, fundraisers, and even trade shows.
A Photo Booth Rental can allow you to capture all the special memories and immortalize them as keepsakes for many years to come. At the end of the event, everyone will have a memento that will always remind them of the event or even a brand.
Looking for a quality and affordable Photo Booth Rental for your event? Welcome to Jump and Slide Entertainment.
Personalized Messages
To get the best experience from our Photo Booths, our clients have the option of providing their details; names , event and event dates and time so that their events can be personalized such that all the prints they will receive will have these details printed on them.
Professional Attendant
To ensure that our clients even get more out of their photo booth experience, we usually make sure that a skilled photo booth attendant is present all through the rental period to help clients capture their audience experience.
If you are interested in renting a Photo Booth from us, please go through the information provided about photo booth rentals on our website then call us at 631-321-7977 to reserve it. If there is anything you donâ™t understand, feel free to call us at the same number or visit our offices during working hours and we will be happy to answer your questions, clarify anything you need clarified and hopefully be of service. You can also contact us through our online details form and you can expect feedback from us within 24 hours or even less.
Jump and Slide Entertainment; Providing high quality and affordable Photo Booth Rental Long Island, Inflatable Rentals and all other Party Rentals to clients and communities living in Long Island, New York Area ;Nassau and Suffolk Counties , Hampton and all the nearby areas.
Check out our Photo Booth. Click the pic to go to our description page.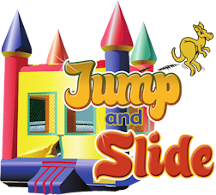 We deliver to the ENTIRE Long Island area!
Home Page