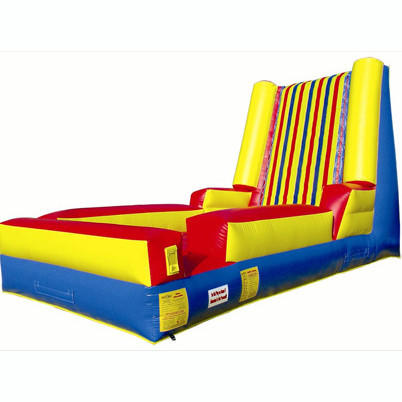 (18) Sticky Wall #iG14
Actual Size: 23'L X 13'W X 14'H




Sticky Wall
23'L X 13'W X 14'H | POWER: 1 - 20amp circuit | AGE: Kids and Adults



See how high you can stick to our Sticky Velcro Wall! Jump around the bouncer then launch onto the wall; flip, twist, and smack yourself into crazy positions. This inflatable game is too much fun for those stuck on the wall and everyone else watching! RECOMMENDED FOR KIDS and Adults under 250LBS. COMES WITH: 3 VELCRO STICKY SUITS

We deliver to all of Nassau and Suffolk County for a party and inflatable rentals. We also deliver to ALL the Hamptons for all your inflatable and party needs!
DON'T DELAY CALL TODAY 631-321-7977