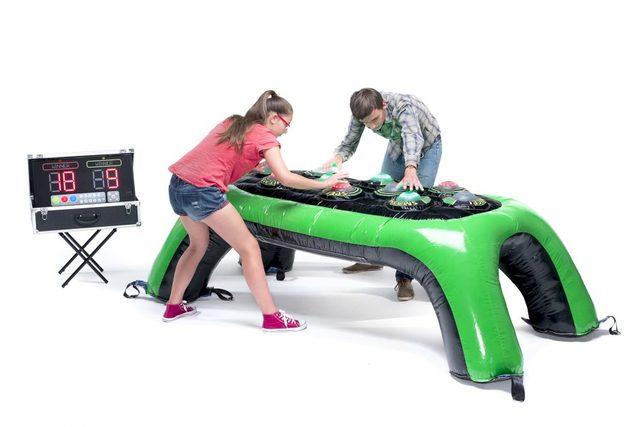 SPEED LIGHT Board Challenge (INSIDE)
Speed light Challenge 1-2-3-GO...
| POWER: 1 - 20amp circuit | AGE: Kids and Adults
Speed light challenge #ig40
Find out if you have what it takes to be the speediest! Push the colored buttons to score points. Oops, times-up! Did you score enough points? find out if you are a title-holder! The Interactive Play system comes with sound effects, lighting, and many extra cool options this fun, challenging game is sure to put you on top of your friend's list. it will be sure to bring joy to anyone who plays it.