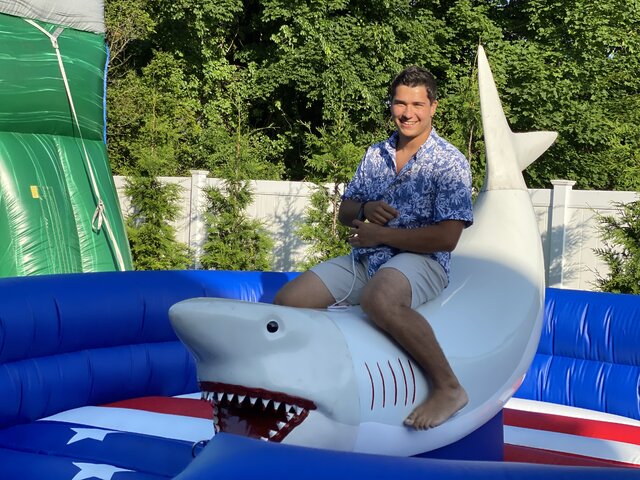 Mechanical Shark Ride
Mechanical Shark Ride

ARE YOU READY TO TEST THE WATERS?

The Mechanical Shark Ride is hilarious! Just like the mechanical bull ride. This Mechanical Shark functions just like a mechanical bull with the same speed and difficulty. Riders attempt to jump right in and battle the Mechanical Shark for the best time against opponents!
Details:
Price is for 2 OR 4 HOURS
Comes with 1 Attendant
Space require: 18'W x 18'L x 8'H
Requires 2 separate outlets not further than 75ft from set up area (110-volts, 20-amps each)
We can not take this unit up or down any "Stairs"