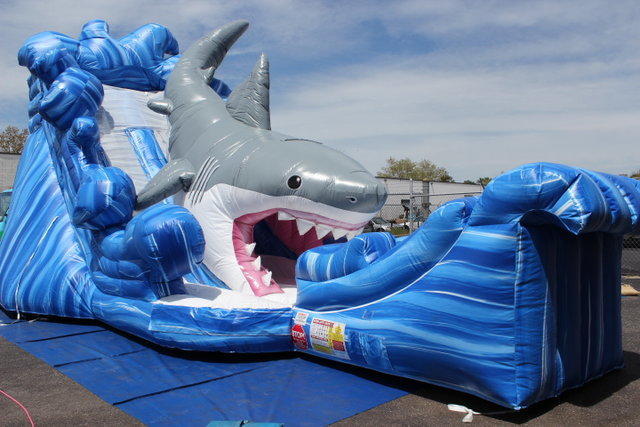 Mako Shark Dry Slide #DS5
Actual Size: 35′ L x 17′ W




SIZE: 35′ L x 17′ W | POWER: 1 - 20amp circuit | AGE: Kids and Adults

The New for 2016 Mako Shark Slide-by far one of the COOLEST slides we have to offer! By popular request, clients were asking for a shark-themed slide. We listened and we delivered. The Mako shark slide is designed and detailed to look real. What's really cool? Once you climb to the top, as you slide, down you'll fly out of the shark's mouth and everyone can enjoy – those riding the Mako Shark and those watching!

We deliver to all of Nassau and Suffolk County for a party and inflatable rentals. We also deliver to ALL the Hamptons for all your inflatable and party needs!
DON'T DELAY CALL TODAY 631-321-7977
* note: This version does not include the waterslide capabilities. See the waterslide entry for Mako Shark to see the appropriate prices.