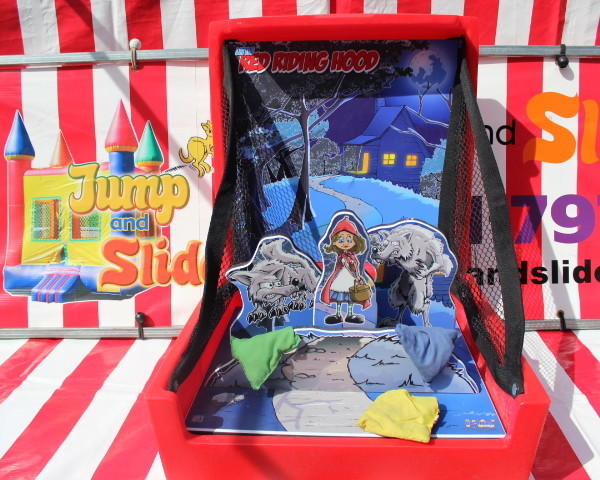 (55) Little Red Riding Hood
Little Red Riding Hood Tabletop Carnival Game
Item Description:
Step into the enchanting world of Red Riding Hood with our captivating tabletop carnival game. This delightful game puts you in charge of protecting Red Riding Hood from the cunning Big Bad Wolf. Can you keep those pesky wolves at bay?
Using bean bags, aim and toss them with precision. Challenge your friends and family to a thrilling competition as you test your accuracy and skill. With every successful toss, you'll feel a sense of triumph as you protect Red Riding Hood!
Whether you're hosting a birthday party, carnival-themed event, or simply seeking some lighthearted entertainment, the Red Riding Hood tabletop carnival game is a fantastic addition. It provides endless fun and excitement for all ages, creating unforgettable moments and laughter-filled memories.
Rest assured, we deliver our products to all of Nassau and Suffolk County, including the Hamptons. Wherever your event may be, we'll bring the magic right to your doorstep. Don't wait to reserve this exciting tabletop carnival game. Contact us today and let the games begin!
DON'T DELAY, CALL TODAY! 631-321-7977