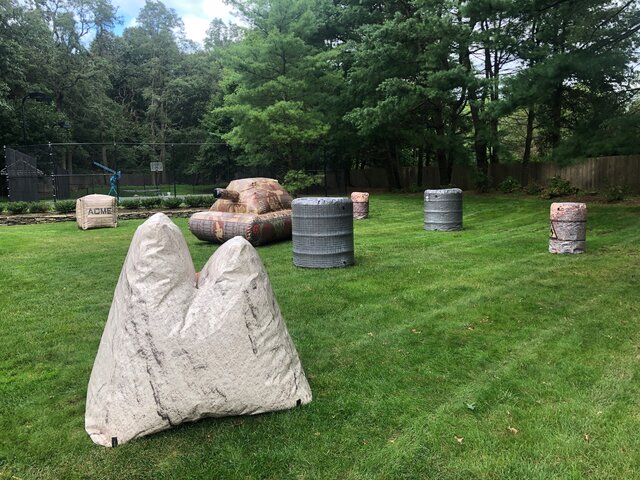 LASER TAG Juinor Battle Field Package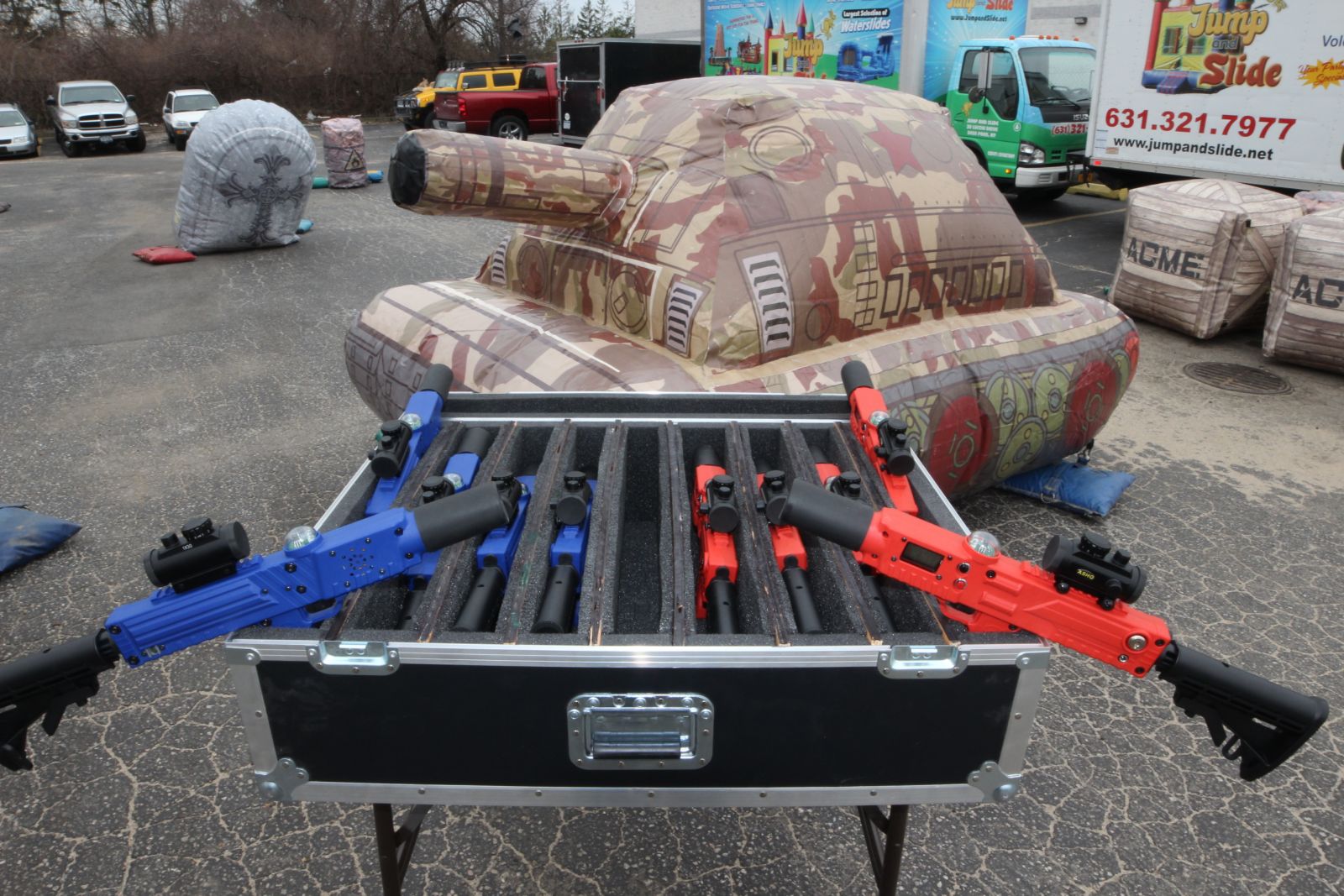 Laser Tag Junior Battle Field Package
Item Description:
Introducing our Laser Tag Junior Battle Field Package, the ultimate outdoor gaming experience brought straight to your backyard by Jump and Slide! This exciting package includes 8 laser tag guns and a custom designed laser tag course, complete with various bunkers and barricades for thrilling hide-and-seek action.
Immerse yourself in the adventure as kids and adults alike strategize, hide, and seek cover behind 6 pieces, including 1 tombstone, 2 rocks, 1 bunker tire, 1 acme bunker box, and 1 oil barrel. Create an exhilarating battlefield right at your doorstep.For even more excitement, you have the option to enhance your experience with the addition of the M1A1 Tank for an extra $99.00. Feel the power as you hide behind this large tank, or explore our larger Battlefield Package for an even grander laser tag adventure.
With our reliable delivery service, we bring the Laser Tag Junior Battle Field Package to all of Nassau and Suffolk County, including the prestigious Hamptons. Get ready for unforgettable outdoor fun and reserve your package today! Please note that availability may vary, so contact us now to secure your reservation. Let the laser tag battles begin!

Summary of Items Included:
8 Laser Tag Guns

Course set up in your backyard

6 pieces: 1 Tombstone, 2 Rocks, 1 Bunker Tire, 1 Acme Bunker Box, and 1 oil barrel

Additional add on: M1A1 Tank for extra $99 plus tax
Rental Requirements/Specifications:
Supervision is required at all times

Jump and Slide is not responsible for bad weather after delivery

If any issues arise during rental period, client must call or text our office to resolve any problems

If it rains during setup or after unit(s) are setup, be aware as water will get inside the unit(s)

We CANNOT set up on sand or walk across sand to set up

Client agrees we are not responsible for electrical issues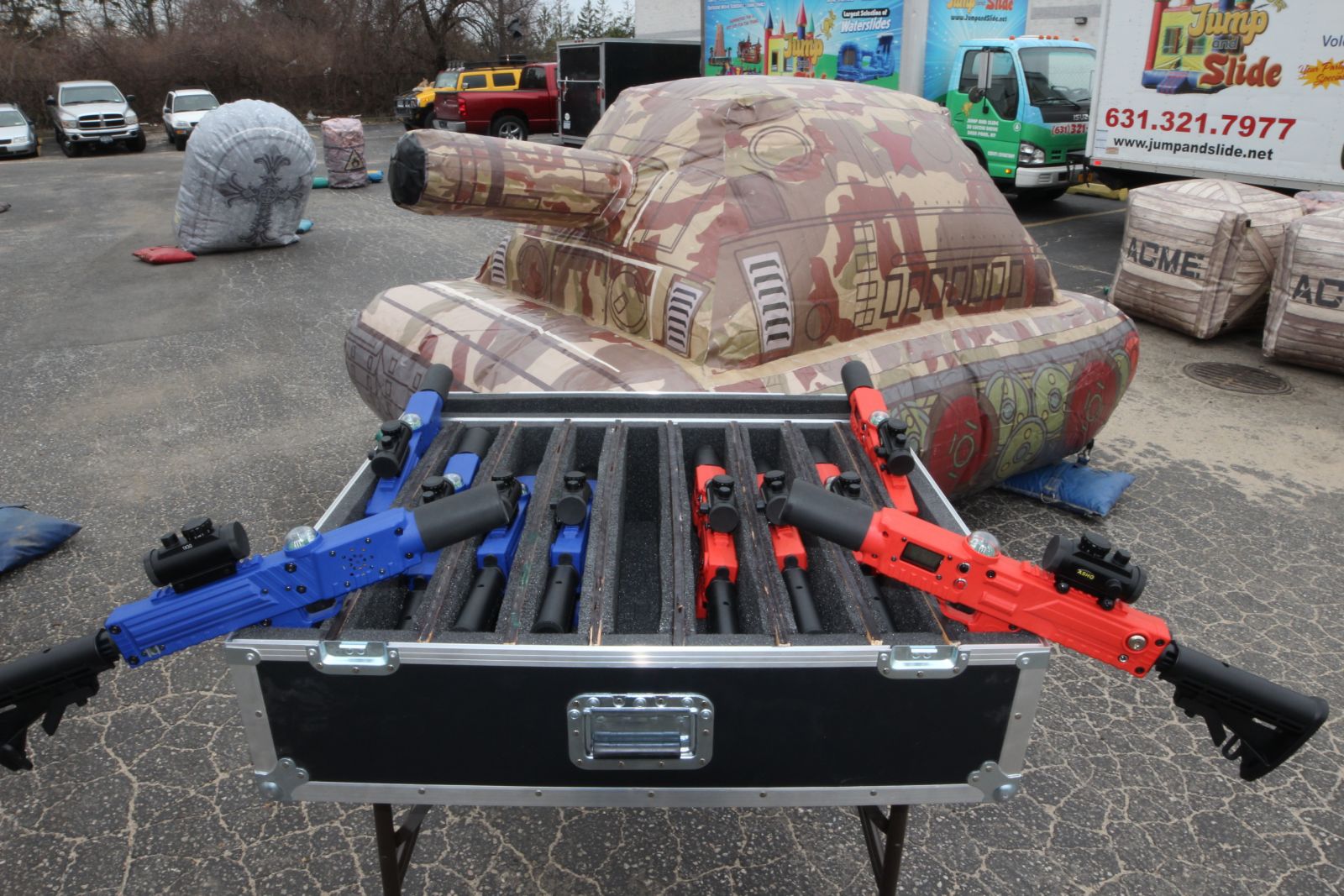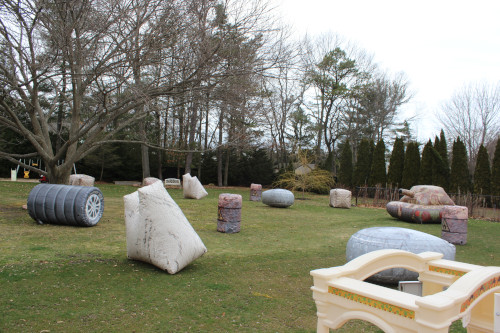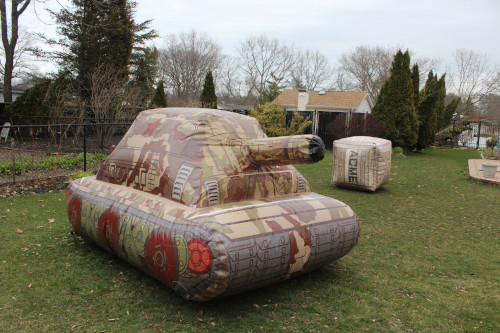 *Photos only serve to provide an example of what some of your rentals will look like on the field and may not accurately reflect the total number of items you get with this rental.