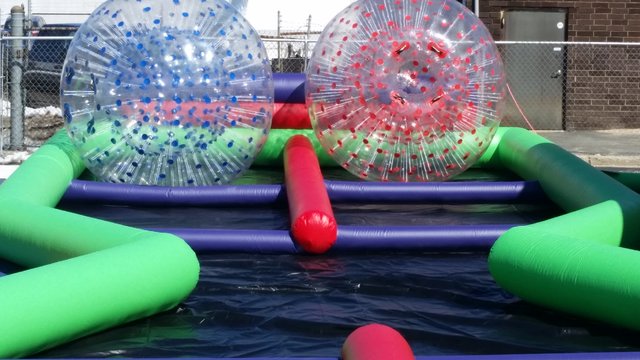 (14) Human Hamster Race #iG13
Actual Size: 72′ L x 23′ W




Human Hamster Race
72′ L x 23′ W | POWER: 1 - 20amp circuit | AGE: Kids and Adults

Have you ever wondered what it's like to be a hamster? Weird question, we know. Our Human Hamster Race, one of our most popular inflatable games, starts out with kids/teens/adults entering into a vinyl ball. They then race each other through an inflatable obstacle course. The ball is double-sectioned, with one ball inside the other with an air layer between, which acts as a shock absorber for the rider, damping bumps while traveling. Be prepared to laugh your tails off! COMES WITH: TWO VINYL INFLATABLE BALLS

We deliver to all of Nassau and Suffolk County for a party and inflatable rentals. We also deliver to ALL the Hamptons for all your inflatable and party needs!
DON'T DELAY CALL TODAY 631-321-7977