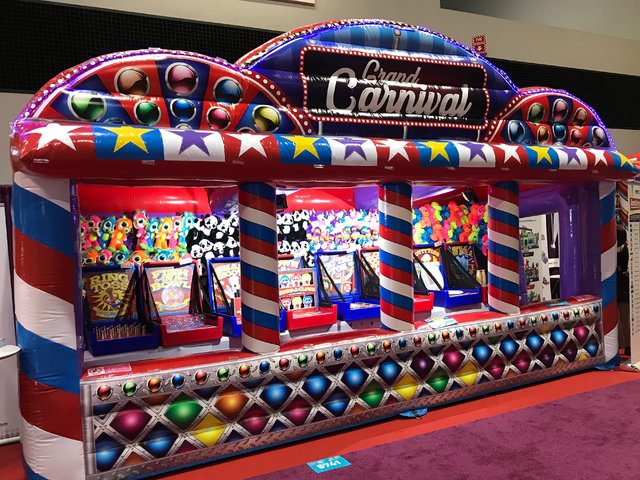 (5)Grand Carnival Booth With 4 Games
This beautiful carnival inflatable makes you feel like you are at the carnival game fair.
Dimensions: 20 W x 8 L x 12 H
Comes with 4 carnival games inside (YOU GET TO PICK THEM)
Games are placed on three tables inside. You can use your own games or may rent the carnival
wooden or plastic games from us.
All of Our Carnival Games are numbered cg1 to cg 59