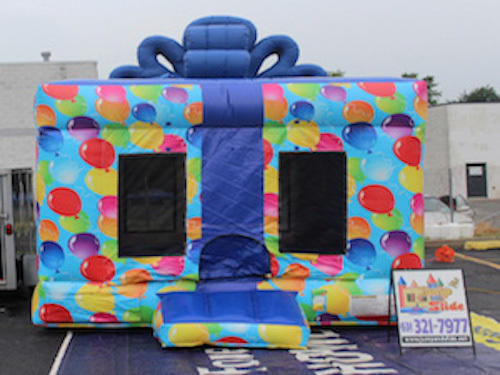 (#5) Gift Box Bouncer
Actual Size: 15' L x 15' W x 15' H
Outlets: (1) Separate electrical outlet, on its own circuit, within 100ft. of the Inflatable Attendants: Supervision IS REQUIRED at ALL TIMES




Gift Box Bouncer
SIZE: 15' L x 15' W x 15' H | POWER: 1 - 20amp circuit | AGE: Kids and Adults

Is your perfect gift waiting at Jump and Slide? Celebrate their special birthday party rental with our fun and festive Gift Box Bouncer! Perfect bounce house rental Long Island NY for birthday parties, graduations, and so many other events.
We deliver to all of Nassau and Suffolk County for the party and inflatable rentals. We also deliver to ALL the Hamptons for all your inflatable and party needs!
We don't just promise.....We deliver!
DON'T DELAY CALL TODAY 631-321-7977
If it rains during setup or after unit(s) are setup be aware units will get water inside.
These units are not waterproof. Some units have mesh roofs and others have vinyl. Either one will get water inside the unit. Jump And Slide Inc will not be responsible for bad weather after the unit is delivered.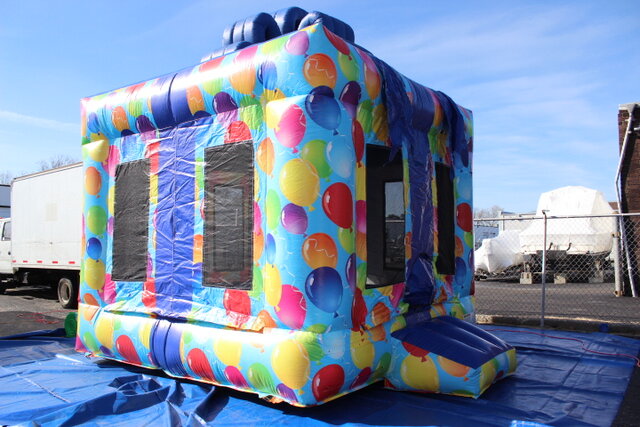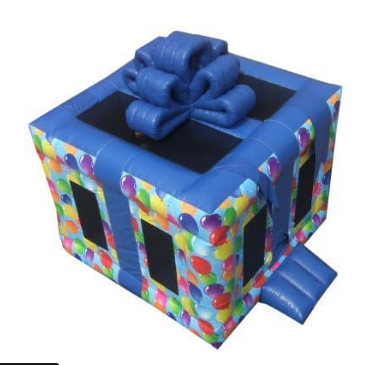 The Gift Box Bouncer #B12 is the perfect solution for anyone looking to add a touch of excitement and surprise to their gift-giving experience. This bounce house party rental includes a inflatable bouncy floor that are designed to bounce and jiggle when bouncing, adding an element of fun and whimsy to any occasion.
Whether you're looking for a unique way to present a birthday gift, a creative way to surprise a child for a birthday party on Long Island , or simply want to add some excitement to a special occasion, the Gift Box Bouncer #B12 has you covered. With a range of sizes and styles to choose from, there's a gift box for every occasion and every recipient.
So why settle for boring, traditional gift wrapping when you can add a little bounce to your gift-giving with the Gift Box Bouncer #B12? Shop now and discover the fun and excitement of this unique product category!