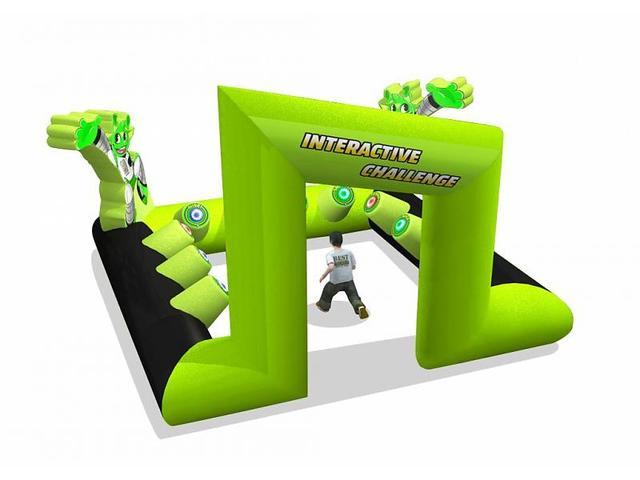 (#28) Galactic Race Light Challenge iG39
Actual Size: 15'X15' 10'TALL




Galactic Race Light Challenge
SIZE: 15' x 15' x 10' | POWER: 1 - 20amp circuit | AGE: Kids and Adults
Get competitive with your friends! 45 seconds on the clock............ 3,2,1 GO!
This unique Interactive
Galactic Race Light
Challenge will bring joy and laughter to both young and old.
Get involved with this active run area!! This unique inflatable is interactive, fun, and great for teamwork! This inflatable is fitted with 10 spot holders. Challenge your hand-eye coordination, endurance, and competitiveness. Be bold and cheer! The Interactive Play system comes with sound effects, lighting, and many extra cool options. It is sure to help increase a lot of attention from your friends and family.
Find out if you have what it takes to be the speediest! Push the colored buttons to score points. Oops, times-up! Did you score enough points? find out if you are a title-holder! This fun, challenging game is sure to put you on top of your friend's list. This Speed challenge has awesome designs on the inside and it will be sure to bring joy to anyone who plays it.
DON'T DELAY CALL TODAY 631-321-7977