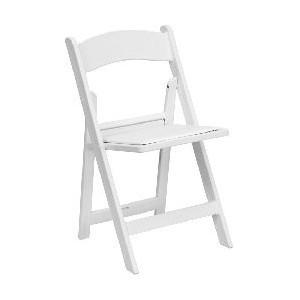 Elegant White Padded Garden Chairs
White Elegant Padded Chairs
Need some elegant seating for your special event? Our brand-new, white resin folding chairs with padded seating are a fabulous alternative to plastic folding chairs.

*Holds up to 300lbs.

*Linens are not included with tables, chairs, or tents. Please speak with the Representative upon booking.

We deliver to all of Nassau and Suffolk County, including the Hamptons!
DON'T DELAY CALL TODAY 631-321-7977