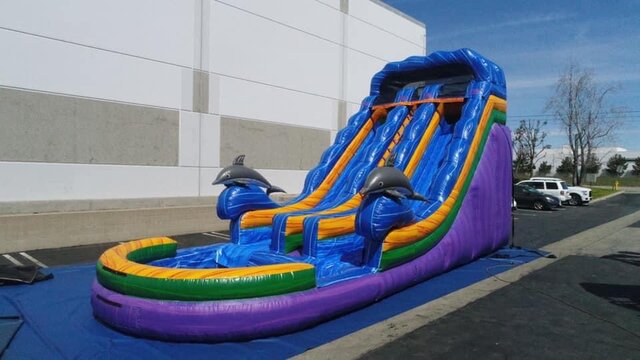 Double Dolphin Waterslide Plunge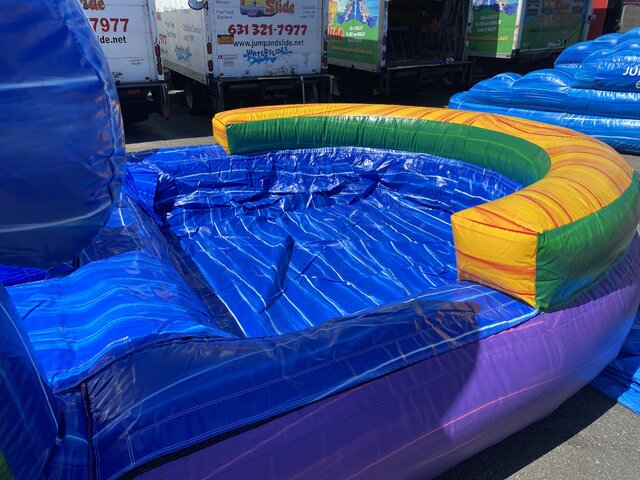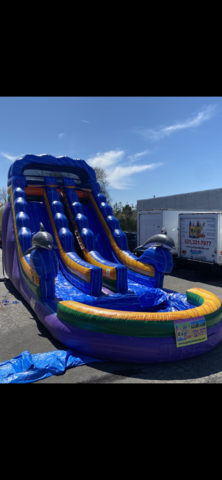 .
33' L x 15' W x20 tall| POWER: 1 - 20amp circuit | AGE: Kids and Adults
Swim with the dolphins with our Double Dolphin Plunge Water Slide! Beautifully colored and equipped with decorative dolphins, this two-lane slide is great for kids of all ages!
We deliver to all of Nassau and Suffolk County for a party and inflatable rentals. We also deliver to ALL the Hamptons for all your inflatable and party needs!
Double the fun with this double lane waterslide rental from Jump and Slide Entertainment. Introducing the newest waterslide rental Double Dolphin waterslide. Comes with pool Attatched
Client supplies the water and water hose. Client is aware not to use retractable pocket hoses as it will take hours to fill up. Client agrees we are not responsible for water pressure or electrical issues