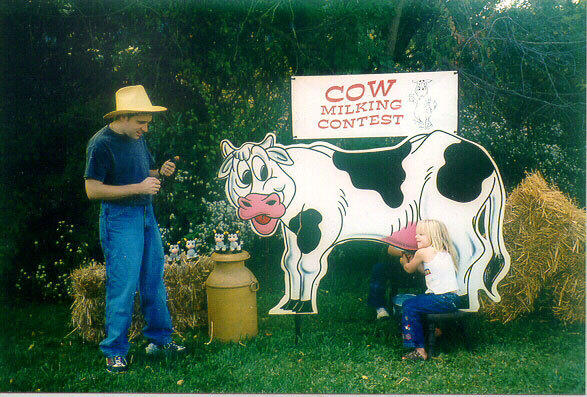 (5) Cow Milking Challenge Game
Ever wanted to know what it was like to milk a cow? Get your farmhand ready for this silly race time yourself against others or use a partner to see who can fill up the bucket the fastest. Luckily, you won't smell like a cow after you've won!
*Power not required.
**Customer provides a water source for milking game.
**Can be used indoors or outdoors
We deliver to all of Nassau and Suffolk County, including the Hamptons!

DON'T DELAY CALL TODAY 631-321-7977