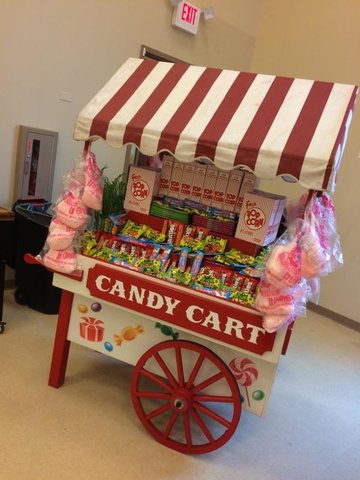 Candy Display Cart (Cart Only!)
Candy Display Cart (Cart Only)
Item Description:
This Candy Display Cart is perfect for any party. Something different, something unique, and something all kids love. Best of all, it's entirely all self-serve! Fill it up with your own candy creations and treats!
It's a fantastic way to add a touch of fun and excitement to your celebration, especially for kids who love all things sweet!
Please note that the Candy Display Cart is offered as a standalone rental item, allowing you to customize it with your preferred selection of candies. This gives you the freedom to create a candy display that perfectly suits your event theme and personal taste.
Important Note:
This rental is for the CART ONLY! This rental is customizable to your own preferences as we only supply the cart, no candy or treats included.
DON'T DELAY, CALL TODAY! 631-321-7977