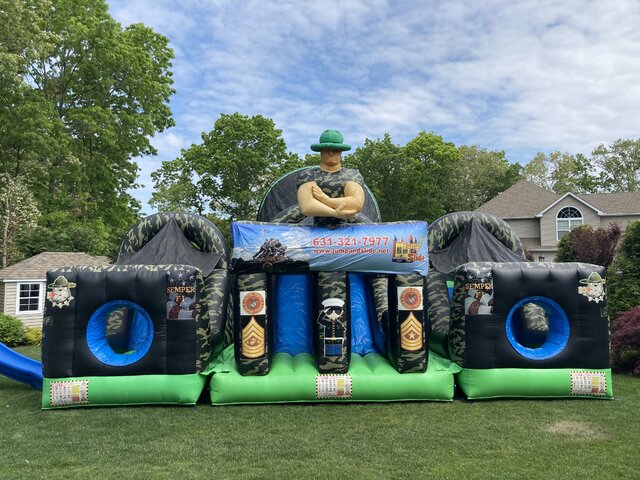 (#4) Boot Camp Obstacle Challenge
Actual Size: 45' L x 25' W x 14' H




Boot Camp Obstacle Challenge
45' L x 25' W x 14' H POWER: 3 SEPARATE - 20amp circuits | AGE: Kids and Adults

Do you have what it takes? Think you can make it all the way through without crying to your momma?! Did you ever want to experience a taste of a Boot Camp course? Now is your chance. We custom-designed this challenging obstacle course that kids and adults will love. It's not like any other; as a former Marine, I personally told the manufacture exactly what obstacles I wanted to be built. So get ready for pure heart-pounding fun! REQUIRES THREE SEPARATE OUTLETS.
We deliver to all of Nassau and Suffolk County for a party and inflatable rentals. We also deliver to ALL the Hamptons for all your inflatable and party needs!