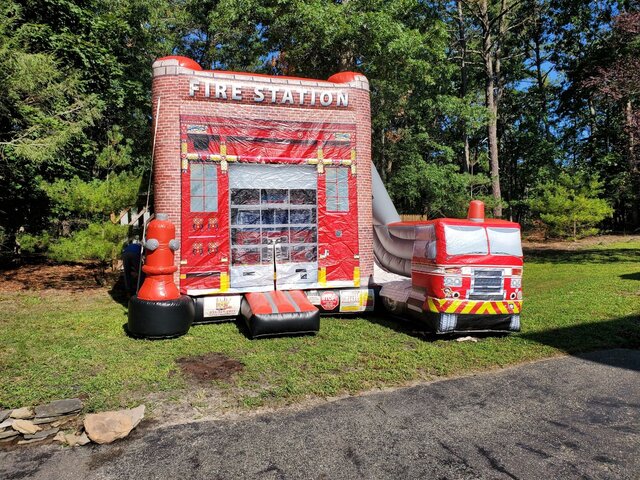 (37) Fire Station Combo #CU23
Actual Size: 22'L X 17'W X 18'H




Fire Station Combo
SIZE: 22'L X 17'W X 18'H | POWER: 1 - 20amp circuit | AGE: Kids and Adults

Signal 5! All kids and guests will be AMAZED when they see the Fire Truck Combo set up. These graphics are the real deal – the Fire Station Combo offers kids of all ages to become one of the bravest little firefighters. Once inside, the kids have five different things they can do. They can bounce, shoot a game of basketball, climb the ladder, slide all the way down the inflatable slide, or kids and adults can play twister inside with a color board on the floor.
We deliver to all of Nassau and Suffolk County for a party and inflatable rentals. We also deliver to ALL the Hamptons for all your inflatable and party needs!
DON'T DELAY CALL TODAY 631-321-7977
If it rains during setup or after unit(s) are setup be aware units will get water inside.
These units are not waterproof. Some units have mesh roofs and others have vinyl. Either one will get water inside the unit. Jump And Slide Inc will not be responsible for bad weather after the unit is delivered.