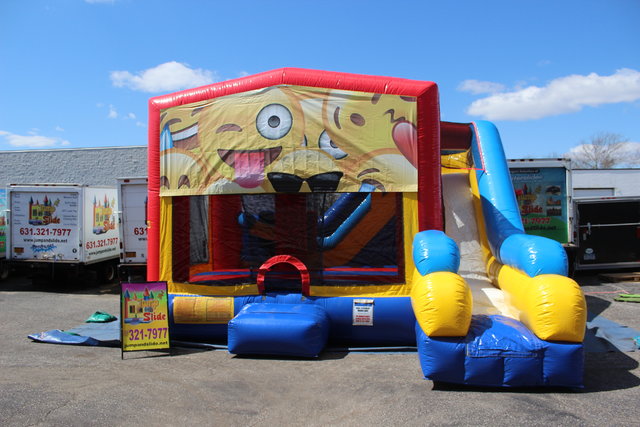 (14) EMOJI FACE 7 IN 1 COMBO
EMOJIS,EMOJIS,EMOJIS
SIZE: 19' L x 22' W x 16' H | POWER: 1 - 20amp circuit | AGE: Kids and Adults
Everyone loves ths crazy and silly Emojis.......Bounce around in this Awesome bouncer and slide combo unit.
If it rains during setup or after unit(s) are setup be aware units will get water inside.
These units are not waterproof.Some units have mesh roofs and others have vinyl.Either one will get water inside unit.Jump And Slide Inc will not be responsible for bad weather after unit is deliviered.