Jump and Slide – Online Store for Party Rentals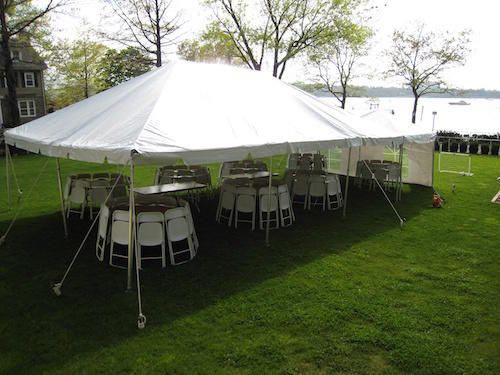 Tent 20 ft x 50 ft (PT)
Tent 20 ft x 50 ft
*Side Walls and Lights are not included
with tent rental; please order side walls at time of booking
.
PACKAGE OPTION INCLUDES Two (2) 6' Banquet Tables, Ten (10) 60" Round Tables and 80 White Folding Chairs P
lease tell us if you want the package?
*Please note: Our 20' x 50' tent is a combination of our 20' x 20' and our 20' x 30' tents. There will be TWO (2) tents set up at the party location.
*Linens are not included with tables, chairs or tents. Please speak with Representative upon booking.
We deliver to all of Nassau and Suffolk County, including the Hamptons!
ALL TENTS REQUIRE A 50% NON REFUNDABLE DEPOSIT.TENTS CAN BE USED RAIN OR SHINE