Jump and Slide – Online Store for Party Rentals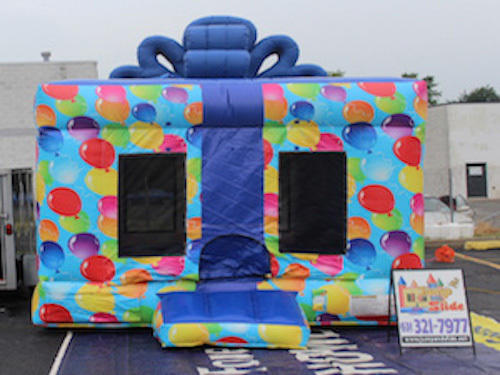 Gift Box Bouncer #B12
Actual Size: 15' L x 15' W x 15' H




Gift Box Bouncer
SIZE: 15' L x 15' W x 15' H | POWER: 1 - 20amp circuit | AGE: Kids and Adults



Is your perfect gift waiting at Jump and Slide? Celebrate their special day with our fun and festive Gift Box Bouncer! Perfect for birthday parties, graduations and so many other events.
We deliver to all of Nassau and Suffolk County for party and inflatable rentals. We also deliver to ALL the Hamptons for all your inflatable and party needs!
DON'T DELAY CALL TODAY 631-321-7977
If it rains during setup or after unit(s) are setup be aware units will get water inside.
These units are not waterproof.Some units have mesh roofs and others have vinyl.Either one will get water inside unit.Jump And Slide Inc will not be responsible for bad weather after unit is deliviered.