To request a quote,
Add items to your cart.
Choose the date(s) your rental will be on.
While viewing your cart, click submit.
If you have any questions, you can contact us by form or e-mail.
↑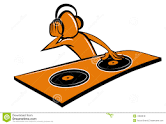 Add fun and energetic DJs (disc jockeys) to your event! DJs use special equipment to play music loud and proud at your party!